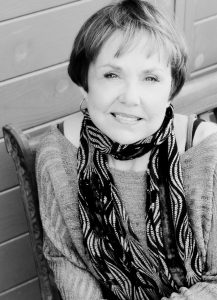 I grew up in a dark corner booth upholstered in red leather. It was the booth closest to the kitchen, water station, and grill. It seated six but we could squeeze in eight and it's a good thing since there were six kids in my family. My parents owned 'the restaurant' as we called it, and in the early years of Hatton's of Hollywood, one might find the whole family tightly packed into that booth, after the lunch hour and before dinner. But as the years flew and my older sisters became teens, all that changed. My father worked nights and my mother started working during the day. My parents rarely saw each other. I suspect that's how their marriage lasted over sixty years.                            ~ Excerpt, "Hatton's of Hollywood"
The above is from a chapter in a memoir I have written, "The Olive Branch and the Fig Tree".  It's about my childhood but mostly about my siblings, especially the three oldest.  My father was fascinated with the entertainment industry so he created a trio from my three older sisters Janette, Dolores, and Barbara. He called them the Hatton Sisters, of course. He listed all of his six children with Central Casting. We were extras in many a movie, some classics.
I was born in Ohio but we moved to Southern California when I was six months old. I grew up in Westwood, in an art deco house on Glenroy Avenue as well as in the corner booth of Hatton's. My parents worked day and night and eventually had all their six children work at Hatton's as well. "Garlic, olive oil, lemon, and Hatton's of Hollywood were the mother of us all."
Fortunately, my parents also saw to it we attended good schools. We went to University High then most of my siblings went to UCLA. It was around the corner. I, however, left for UC Berkeley where I unknowingly grew roots in the cool Northern California soil. I returned to LA for a while after college and worked in a computer company even though I majored in History and minored in Art. Then I got married to a man I met at CAL and moved to Sacramento where I had my daughter, Filaree. Years later, I moved to the Bay Area to work in a psychiatric hospital. I got married a second time and had my son, Jesse. Both kids grew up in Marin County where I still reside.
I have drawn and painted for as long as I can remember. I vividly recall sitting alone as a young teen, in our downstairs bedroom, gripping a chewed pencil as I drew a self-portrait and tried to capture my hair falling down toward the little hand mirror on my lap. I even won a fire prevention medal in Jr. High for painting a poster of a devastated forest with the caption, "Did you do this?"  I've thought of that poster more times than I like given the frightening fires we've experienced recently in California. I have written about the last evacuation warning we received in "The Winds", my late summer 2020 blog post.
I write poems and keep a journal. My parents often asked me to read poetry on holidays. I think I felt compelled to write and make art as a form of expression. But looking back, it also seems an unconscious attempt to find peace. I have now assembled some of my poetry into a book called "Dreaming Wide Awake." When I realized my Master's in Fine Arts might not get me a day job, I went back to school and took a second Master's in Art Therapy. I was able to use art as a way to work with the young, the elderly, and everything in between. But now I know the things I like best are the quiet of nature, diamond glints on sunlit water, fresh air after rain, drawing or painting the model, and the solitude of my studio.
If you enjoy what you see or read on my website, please don't hesitate to get in touch. I do enjoy connecting with people too. Prices for giclees and greeting cards are listed. Prices and information about original art upon request.
AWARDS:
SHERIDAN PRIZE FOR ART, FIRST PLACE, WOMEN ARTIST, 2022 (blog post):  Sheridan Prize for Art
Art Show Intl. & Teravarna:  Honorable Mention in seven exhibits & a Talent Prize 2021-2023
Marin County Fair Fine Arts Exhibition, Honorable Mention, two paintings
UPCOMING & RECENT:
~ Marin Open Studios, May 6/7 & 13/14 2023, in my studio.  Artist Preview Gallery at the Sausalito Arts         Center 4/29 – 5/14, Gala Reception 4/29 6-8 pm
~ The Art of the Poem, PocketStar Gallery, Athens, Greece 11/15-12/15/2022
~ Corte Madera Holiday Invitational, Corte Madera Community Center, 12/3-15/2022
~ Many Approaches, CA Watercolor Assoc. at the Falkirk Cultural Ctr. San Rafael, CA 10-11/2022
~ Art Show International, Fourth Still Life, Honorable Mention, 10/2022
~ Art Show International, Fourth Figurative, Honorable Mention, 9/2022
~ Pictures of People, de Young Museum, Web Gallery for Alice Neel Exhibit, Summer 2022
~ Contemporary Botanicals, Art Works Downtown, San Rafael, 4/1 – 5/21/2022
~ The Beauty of California, CA Watercolor Assoc., Delmar Gallery, Brentwood, CA, 4/7-7/1/2022
~ Las Lagunas Gallery, Laguna CA:  Human Faces & Figures, January 2022
~ ONGOING:  Venus & Virgo, 7 Mariposa, San Anselmo CA 415-453-5200, Selected Paintings & Sculpture.
RESUME
Las Lagunas Gallery, Laguna CA:  Human Faces & Figures, January 2022
California Watercolor Association: Shower Us With Art, Falkirk Cultural Center, San Rafael CA, 2021~ Women Painting Women, Four Artists:  Ayris Hatton, Deborah Cushman, Kathleen Lack and Deepa Jayanth, Jan – Feb 2020, Falkirk Cultural Center, San Rafael CA, Opening: Jan 10, 5-8;  Closing & Salon: Feb 7, 5-8
Art in the Barn Returns, Scenic Knoll Ranch, Sonoma County, October 2019
Art in the Barn, Scenic Knoll Ranch, Sonoma County, June – August 2018. Please see my blog & homepage for the film.
Marin Museum Contemporary Art: "Open to Interpretation"  2019; "Reflections" 2018; "Hidden" 2017
"Celebration of SF Bay Area Printmaking", Falkirk Cultural Center, San Rafael CA, through Art Contemporary Marin, November – December 2017
College of Marin, Kentfield Emeritus Center: "Line & Shadow" 1-2/2015; "Local Landscape" 3/2015
Art Works Downtown, San Rafael, "After Nature" 2018, "Musical" 2016; "Small Works" 2016, 2015 &12/09; "Crossing the Line" 2009
Bay Area Painting through Art Contemporary Marin, Toby's Feed Barn, Pt. Reyes Station, 2016
Falkirk Juried Annual, San Rafael, 2015, 2001, 1998
Falkirk Cultural Center., SR, "Falkirk's 100" 2012, 2011, 2010
Marin MOCA, Novato, 2016; 2015; Motion/Emotion & Re-Vision, 2014; 2013; Small Treasures 2011-12
Pt. Reyes Natl. Seashore Visitors Center, Solo exhibits 2012, 2010 & 2007, 1998
Frank Lloyd Wright Civic Ctr. Gallery, SR, 2014, 2009-10, 2008-09, 2007 & 2006
Artworks Downtown, San Rafael, Art on the Farm, 2012-2013
Bolinas Gallery, Art on the Farm, 2012, 2009
Elsewhere Gallery, Fairfax, "The Art of Giving" 2011
Marin Open Studios & Gallery:  2022, 2021, 2019, 2017, 2015, 2013, 2011, 2009, 2007, 2005
Marin Arts Council Gallery, SR, "Go Figure" 2011; "Small Wonders", 2010-2011
Elsewhere Gallery, Fairfax, "Figuratively Speaking", 2010, Selected artwork through 2013
Elsewhere Gallery, Fairfax, Selected Exhibitions, 2008, 2009
CFA Gallery, Group Preview, Donna Seager, curator, San Anselmo, 5/2004
San Anselmo Arts Commission. Art Walk, 2003
"Exquisite Face", 750 Gallery, Sacramento, 2002
The Body Gallery, San Francisco, 2002
"Encore", Claudia Chapline, curator, F. Lloyd Wright Civic Ctr., SR, 2001
California Collectors Gallery, Kentfield, CA, 2000-01
"SEVEN MAGIC REALISTS", Falkirk Cultural Ctr., SR, 2000
William Lester Gallery, Pt. Reyes Stn.,1998-1999
"Bodies, Rest & Motion", F. Lloyd Wright Civic Ctr., SR, 1997
Gay Gordon Gallery, San Anselmo,1990-1991
Praeger & Co., Alcoa Bldg. Maritime Plaza, San Francisco
Francoise McCuen Gallery, San Anselmo
Center for Psych. Studies, Art by Art Therapists, Albany
Fine Arts Exhibition, Marin Co. Fair, 1990, 1985 (Awards)
California College of Arts and Crafts, Oakland
Milton Parsons Gallery, Marin Co.
American Assoc. of University Women Exhibit, UC Davis
Women Artists Exhibit, Sacramento, Exhibitor, Curator and Publicist
KVIE Art Preview, Sacramento
McKinley Arts Center Gallery, Sacramento
Omega Gallery, Sacramento
Festivals:   North Beach Art Festival, San Francisco, September 2003
Marin Art Festival, Civic Center Lagoon, San Rafael, 1999, 2001 & 2008
Union St. Art Festival, San Francisco, 2000
McKinley Garden & Art Center, Sacramento
Work Experience:  Curator & Publicist, Woman Painting Women, Jan-Feb, 2020, Falkirk Cultural Center (above), Private lessons and classes, 1994 – present
Artisan Films & 6'2″ Productions, Marin, CA, 1999 – Film Illustration
Alberto Culver, Chicago, Ill., 1996-97; Artist – Package Designs
Ross Hospital, Kentfield, CA; Art Therapist
Pat Jampolsky Design, Marin Co., Artist & Design Illustration
Tamalpais School District, Art Therapist & Adult Education
E.A. Gladman Mem. Hospital, Oakland, Staff Art Therapist
Women's Art Show, Sacramento, Curator & Publicist
Slide Lectures:   Falkirk Cultural Center, San Rafael, 2000 & 1998
California College of Arts and Crafts, Oakland,
Northern California Art Therapy Assoc., S.F.,
California State University, Sacramento
Education:   BA, University of California at Berkeley
MA, Painting, California State University, Sacramento
MA, Art Therapy, California State University, Sacramento
Post Graduate Work: University of Hawaii; UC Extension, S.F.;
Academy of Art, S.F.; College of Marin; The Classical Realism Atelier of David Hardy, Oakland
Professional Memberships:  National Watercolor Society;  American Watercolor Society;  California Watercolor Association;  Marin Museum of Contemporary Art;  Fine Arts Museums, San Francisco; Academy of American Poets; PoetsArtists